Here is list of lessons that include activities compatible with Promethean and SMART® Board interactive technology. Click on the lesson image to access the lesson. Links to download Promethean, SMART Board and other online interactive lessons are provided in the 'Materials' box in the top right corner.
Bad Breath: What to Do About It
Water: Making Living Things Grow!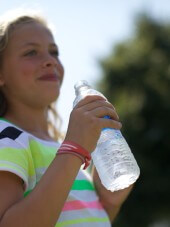 Quench Your Thirst! The Importance of Water
Skin: Caring for the Largest Organ